Our Team
Robert Adunka
Dr. Robert Adunka is the Managing Director of TRIZ Consulting Group GmbH. In the past, he has worked as TRIZ Project Manager for Siemens AG. He is currently involved in the International TRIZ Association (MATRIZ Official) and a member of the board of the european TRIZ association TRIZ-Campus. He also holds the MATRIZ Level 5 (TRIZ Master) certificate, and is the only TRIZ Master who hails from a German-speaking country. He is the author of numerous publications about TRIZ, and has co-authored 124 acknowledged patents in 23 different patent families (of which 64 are currently still active). He is an accredited TRIZ instructor for Levels 1, 2, and 3.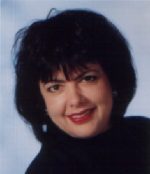 Christine Albrecht
Christine Albrecht is our Management Assistant. She deals with the accounting and order processing side of our business. We greatly value her experience as an office and management assistant, and are happy that she is now sharing it with TRIZ Consulting Group GmbH.
Jürgen Jantschgi
Jürgen Jantschgi has been working in the field of TRIZ & Systematic Innovation since 2010, and helped found TRIZ-Campus in Germany as well as the Österreichisches TRIZ Kompetenzzentrum in Austria. With his consultancy Jantschgi C&R, and also during his previous employment at the Montanuniversität Leoben, he is particularly active in promoting the use of TRIZ methodology in German and Austrian SMEs. He is responsible for organizing regional TRIZ conferences (TRIZ Anwender 2006 in Leoben, 2013 in Villach, 2015 in Waidhofen/Ybbs), helping to promote the interactive sharing of experience, knowledge, and ideas in a constantly growing network of TRIZ users.
He has held the MATRIZ Level 3 certificate since 2005, has been offering MATRIZ training courses since 2008, and holds TRIZ introduction courses, TRIZ workshops, and TRIZ projects. TRIZ Consulting Group GmbH has held numerous public training courses organized by Jantschgi C&R.
Jens Hammer
Jens Hammer is employed as a Project Leader at Siemens AG and is President of the Siemens TRIZ Association (SiTrA). Aside from that, he is a lecturer at the Friedrich-Alexander-Universität in Erlangen/Nuremberg, and holds training courses and workshops. He is holder of the MATRIZ Level 3 certificate and an accredited instructor for MATRIZ Level 1.
Bernd Haussmann
Bernd Haussmann has been active as a DFMA, LEAN SIX SIGMA and TRIZ expert for konzept:WERT since 2011.
His clients are looking for innovations and cost potentials in new developments.
He deals, besides the moderate implementation, also with the interaction of the different methods.
In addition to TRIZ Level 3, he is also a DGQ Quality Engineer, LEAN Six Sigma Blackbelt and VDI recognized
PVM and TVM for value analysis.
Achim Schmidt
Achim Schmidt has been a Six Sigma Master Black Belt since 2006 and has worked for many years as a management consultant and trainer in the areas of Six Sigma, Design for Six Sigma and TRIZ.
He accompanies development and series projects and also conducts workshops for technical problem solving.
In doing so, he uses the synergies of the different methodological approaches to increase innovation and quality of processes and products.
Achim Schmidt is managing director of the consulting company Innovigate GmbH in Regenstauf.
He holds the MATRIZ Level 3 certificate and is a lecturer for TRIZ at the OTH Regensburg.
Kai Rindelhardt
Kai Rindelhardt is employed as a Quality Manager at Siemens Healthcare GmbH, where he is able to put his TRIZ knowledge into practice. Before this, he worked in the development and design of optomechanical components. He holds the MATRIZ Level 2 certificate and has contributed his knowledge of TRIZ to our crash courses since 2015.