Our Team
Robert Adunka
Dr. Robert Adunka is the Managing Director of TRIZ Consulting Group GmbH. In the past, he has worked as TRIZ Project Manager for Siemens AG. He is currently Vice-President for Europe of the International TRIZ Association (MATRIZ) and a member of the board of the local TRIZ association TRIZ-Campus. He also holds the MATRIZ Level 5 (TRIZ Master) certificate, and is the only TRIZ Master who hails from a German-speaking country. He is the author of numerous publications about TRIZ, and has co-authored 124 acknowledged patents in 23 different patent families (of which 64 are currently still active). He is an accredited TRIZ instructor for Levels 1, 2, and 3.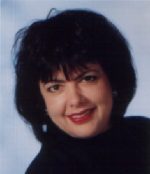 Christine Albrecht
Christine Albrecht is our Management Assistant. She deals with the accounting and order processing side of our business. We greatly value her experience as an office and management assistant, and are happy that she is now sharing it with TRIZ Consulting Group GmbH.
Jürgen Jantschgi
Jürgen Jantschgi has been working in the field of TRIZ & Systematic Innovation since 2010, and helped found TRIZ-Campus in Germany as well as the Österreichisches TRIZ Kompetenzzentrum in Austria. With his consultancy Jantschgi C&R, and also during his previous employment at the Montanuniversität Leoben, he is particularly active in promoting the use of TRIZ methodology in German and Austrian SMEs. He is responsible for organizing regional TRIZ conferences (TRIZ Anwender 2006 in Leoben, 2013 in Villach, 2015 in Waidhofen/Ybbs), helping to promote the interactive sharing of experience, knowledge, and ideas in a constantly growing network of TRIZ users.
He has held the MATRIZ Level 3 certificate since 2005, has been offering MATRIZ training courses since 2008, and holds TRIZ introduction courses, TRIZ workshops, and TRIZ projects. TRIZ Consulting Group GmbH has held numerous public training courses organized by Jantschgi C&R.
Jens Hammer
Jens Hammer is employed as a Project Leader at Siemens AG and is President of the Siemens TRIZ Association (SiTrA). Aside from that, he is a lecturer at the Friedrich-Alexander-Universität in Erlangen/Nuremberg, and holds training courses and workshops. He is holder of the MATRIZ Level 3 certificate and an accredited instructor for MATRIZ Level 1.
Oliver Mayer
Oliver Mayer is a freelancer at TRIZ Consulting Group GmbH. In his 28 years of professional activity, he has focused technically on systems engineering for regenerative energy systems, their technology and interaction. For more than 10 years he developed, installed, operated and technologically advanced such systems as an international technical manager in the research center of General Electric. During this time, Oliver Mayer has expanded his toolbox of methods to include Design Thinking, SCRUM and FastWorks. As TRIZmaster in German-speaking countries, he is able to generate and implement innovations in a more targeted and faster way. As an honorary professor for energy conversion, Oliver Mayer also lectures at the Technical University of Munich and the Universities of Applied Sciences in Munich and Rosenheim. He is an accredited TRIZ teacher for levels 1, 2 and 3.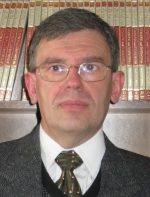 Dr. Sergei Ikovenko
Sergei Ikovenko is a Professor at the Massachusetts Institute of Technology and, since 2011, President of the International TRIZ Association (MATRIZ). He holds the MATRIZ Level 5 (TRIZ Master) certificate, and studied under Genrikh Altshuller. He has worked as Director/Chief Specialist for various companies such as Invention Machine Corporation and GEN3 Partners and has organized worldwide TRIZ programs for thousands of engineers. He is the author of 112 patents and more than 90 publications.
Kai Rindelhardt
Kai Rindelhardt is employed as a Quality Manager at Siemens Healthcare GmbH, where he is able to put his TRIZ knowledge into practice. Before this, he worked in the development and design of optomechanical components. He holds the MATRIZ Level 2 certificate and has contributed his knowledge of TRIZ to our crash courses since 2015.